UP Diliman's BS Social Work Program Completes EQA Assessent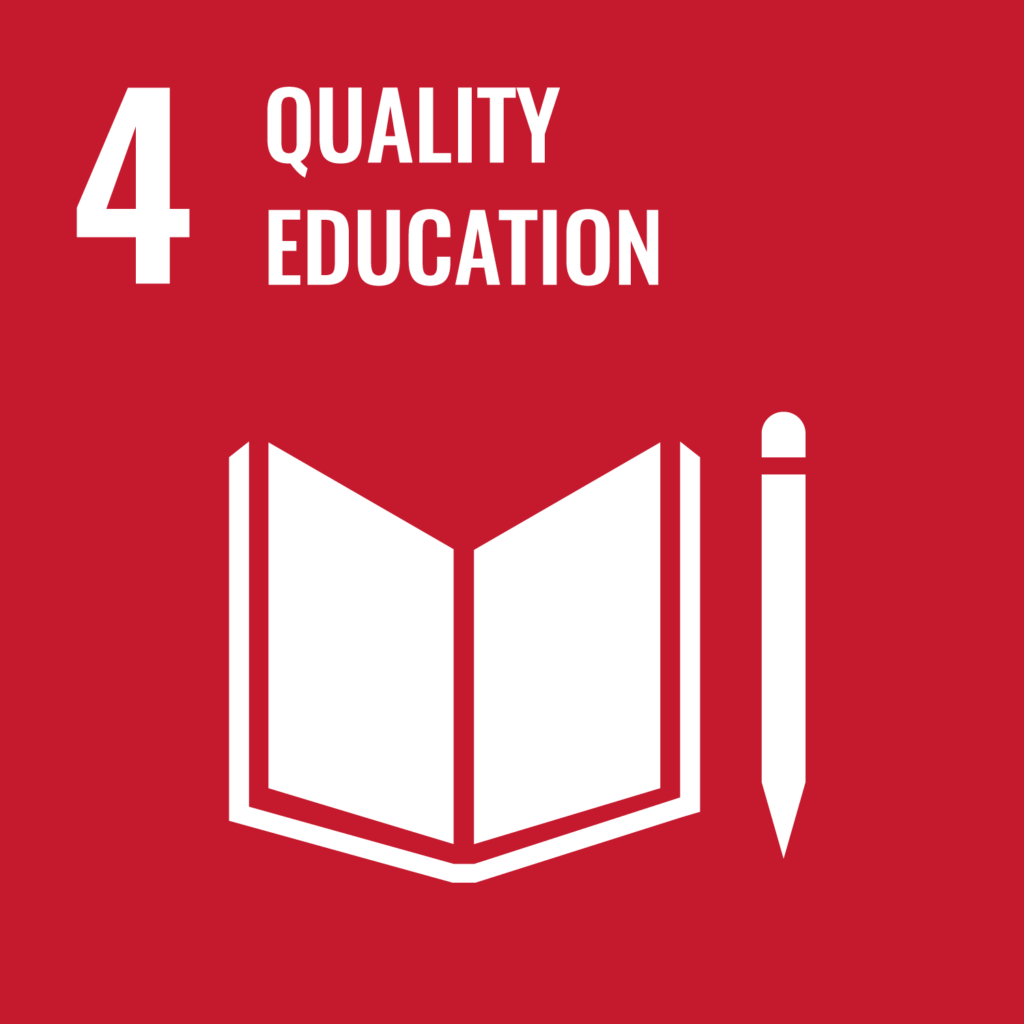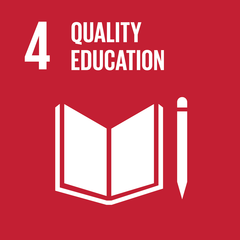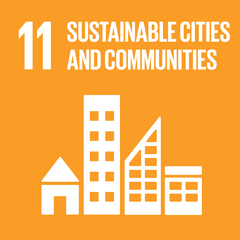 The Bachelor of Science in Social Work (BSSW) program of the College of Social Work and Community Development (CSWCD) underwent external review on October 4-7, 2022 by two AUN-QA trained assessors: Dr. Ma. Amihan Bonifacio-Ramolete, former Dean of the College of Arts and Letters, and Dr. Aleli B. Bawagan, former Vice-Chancellor for Community Affairs, as part of the Department of Social Work's external quality assurance (EQA) activities. 
     Following the ASEAN University Network-Quality Assurance (AUN-QA) model, Dr. Bonifacio-Ramolete and Dr. Bawagan held focus group discussions with the program's stakeholders. The discussions took place in hybrid setting, with some faculty, staff and student attending physically and alumni and employers attending virtually. An onsite tour of the college's facilities was also conducted.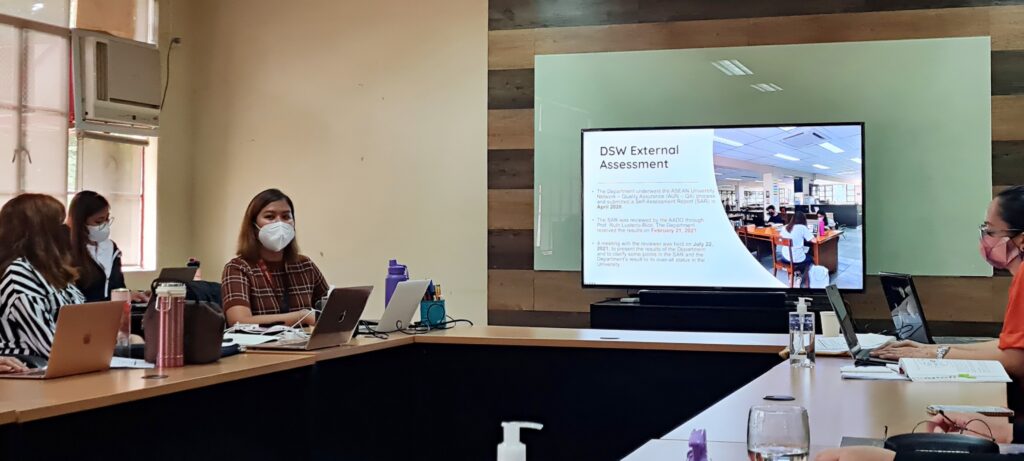 Dr. Aura C. Matias, the Director of UP Diliman Quality Assurance Office (UPD QAO), attended the opening session via Zoom and delivered a message of support. She is also accompanied by the UPD QAO External Quality Assessment (EQA) team composed of Ms. Iris E. Abiul, Mr. Charles Jason C. Ramos and Mr. Erick Prynze I. Sazon. CSWCD Dean Lenore P. Dela Cruz, Department of Social Work (DSW) Chairperson Gil I. Espenido, and DSW Quality Assurance Officer Karleen C. Reodique were also present.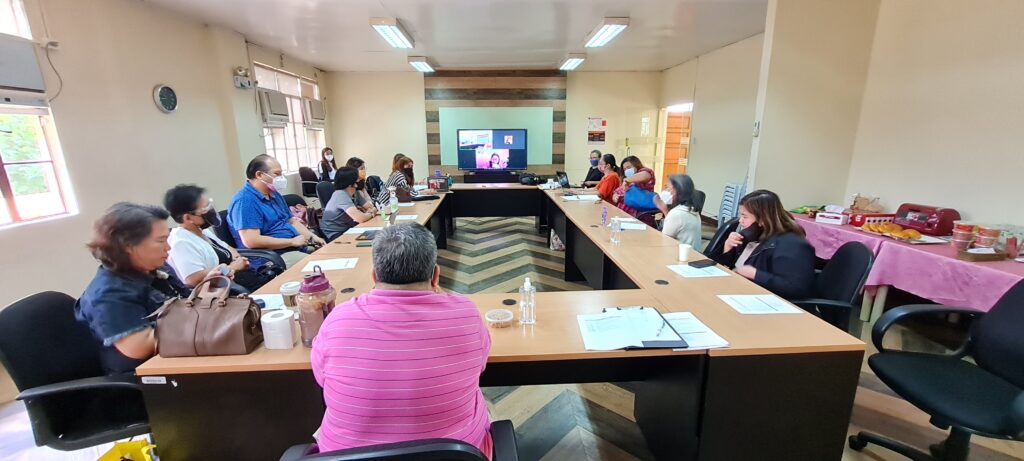 As of June this year, the Department of Social Work has been preparing for the external quality assurance activity. The Department qualified for funding through the Academic Program Improvement (API) specifically for the external review of the BSSW program. The UPD QAO also provided technical support to the Department in regular consultations meetings that helped address concerns.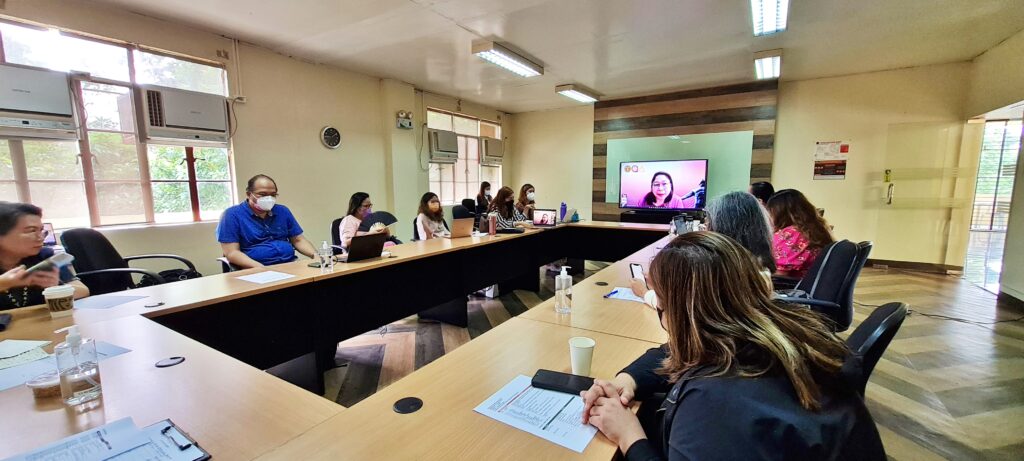 The external review also served to highlight the quality of education that the program was able to provide to its students. In the September 2022 Social Worker Licensure Examination, CSWCD maintained its 100% passing rate and produced five board topnotchers. The program was also recognized in 2016 as the country's first and only Center of Excellence in Social Work by the Commission on Higher Education (CHED). In light of these achievements, the College remains committed to the conduct of quality assurance activities to ensure the continued improvement of its program and the success of its stakeholders.